Welcome!
Welcome to the Monroe Congregational Church's home page. Our hope is that you find the information on this website clear and inviting.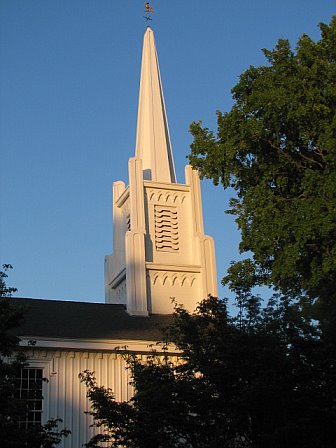 All are Welcome, Always!
About us: Our spiritual heritage dates back to those who first settled Monroe, and we recently celebrated our 250th Anniversary Year!
We are a covenant community, our members and friends strive to be active apostles and devoted disciples. We are an Open & Affirming congregation. We are members of the United Church of Christ. Visitors are welcome, always!
Come and worship with us. Attend a Bible study, small group or service event. Bring your children to our amazing Vacation Bible School, Sunday school or one of our Pilgrim Fellowship youth groups for teens or pre-teens. Join us on a retreat or mission trip. Sample our Strawberry Shortcake on Father's Day Weekend. Sing with us. Feel free to ask questions, we look forward to meeting you.
Help Help MCC Pave Its Way to a Brighter Future! Here is your opportunity to help us upgrade the MCC campus and ALSO honor a local business, friend, colleague, family member, or loved one by sponsoring the installation of a personalized, engraved brick!

Brick Order Form2274.pdf
Our Church's Wider Mission
To learn more about the United Church of Christ and Our Church's Wider Mission (OCWM), click here Our Church's Wider Mission