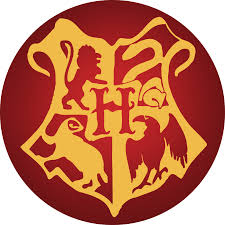 Summer Camp at Hogwarts: Vacation Bible School, Aug 1- 5, 2016
Have you ever wanted to experience the wonder of Hogwarts, the deliciousness of Butterbeer, the excitement of magic classes? Our week in the wizarding world will provide all that with other fun activities like House Sorting, Quidditch, Potions Class, Defense Against the Dark Arts and much more.
If your child is a Harry Potter fan, our VBS will be an incredible chance to indulge his/her love for one of the most iconic series of this generation (and learn a bit more about the Christian faith as we do!)
Register now, as we expect the 60 openings to be taken quickly. A registration form may be downloaded at the link below and turned in to the church office along with a $10 fee for supplies. Expect your "Owl" (notification of VBS acceptance) soon!
To volunteer or for more information, please contact VBS co-chairs Mrs. Weasley (Lani Siciliano lanimsis@yahoo.com) or Professor McGonagall (Liska Gutierrez liskag7@gmail.com)
Download the

2016 VBS Registration Form.pdf