Go and Do the Same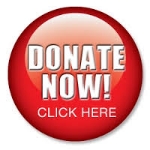 Our 2017 stewardship theme, Go and Do the Same, is a call to discipleship, to be more like the image of Jesus, so that our faith may be seen in our actions toward others. We could say that our "job" as a Christian is to do for others the way that the "good" Samaritan did for the man who fell among robbers. Be kind, compassionate, generous, and concerned for others in need. Give of yourself. Make a difference.
At the Monroe Congregational Church, we see God's purpose at work in individuals and the community as a whole. The world is broken and hurting and we are called to be a movement for wholeness among its many fractured pieces. Faithful financial stewardship is one way we work together to change the world, because our generosity funds the mission and ministries that help people live their faith.
God has done, and continues to do remarkable things through the Monroe Congregational Church – things that matter! Your prayers and your participation are keys to helping us get to the next level of discipleship. When the early church gathered, they did so with glad and generous hearts and that there was no need among them (Acts 2). We want that same spirit of community to be among us too. We look forward to considering with you what it means for us to "go and do the same," as we seek to be faithful disciples.
Most of the financial resources we use in our ministries come from the regular gifts of our members and friends. Our giving allows us, in covenant with each other, to retain high quality staff, offer numerous faith formation programs for children, youth and adults, and maintain our historic buildings and grounds so that we can be a year-round center for community. Our giving also allows us to be generous and respond to those in need through local relief agencies and through Our Church's Wider Mission (OCWM).
Thank you for your generous and continuing support of the mission and ministries at the Monroe Congregational Church, United Church of Christ and we invite you to be generous to our future together. As we are trusting with hope for the future, we give with love from our hearts today.

To make an annual financial commitment to the church please call the church office at 203-268-9327.
For more information:

MCC 2017 Stewardship Letter and FAQ.pdf

2017 Pledge Card.pdf

Don Parker-Burgard Stewardship Testimony November 6 2016.pdf

Karen Manuzzi Stewardship Testimony November 13 2016.pdf

Frank Wittenauer Stewardship Testimony Sunday November 20 2016.pdf

Vinay Samspon Stewardship Testimony November 27 2016.pdf