Journey to Generosity
This year's stewardship theme, "Journey to Generosity" takes inspiration from these words in the Gospel of Matthew, when Jesus said to his disciples: "The harvest is plentiful, but the laborers are few; therefore ask the Lord of the harvest to send out laborers into his harvest." (Matthew 9:37-38)
To bring wholeness to a fragmented world is a mission that matters. Investing in the work of ministry on behalf of others improves the quality of life in our community. This takes commitment and trust. Being generous with our time, treasure and talents gives us a sense of purpose, a feeling of overall well-being, and an opportunity to be a part of something that is larger than ourselves, all of which are very good and have long-term consequences for ourselves, our families and our wonderful community.
Scripture tells us how Jesus assembled his disciples and told them to go "… proclaim the good news, 'The kingdom of heaven has come near. . . .You received without payment; give without payment. Take no gold, or silver, or copper in your belts, no bag for your journey, or two tunics, or sandals, or a staff…"
This is a tall order, even for the disciples, and yet it's not so different from some of the things we are called to do today: go and serve those who are hurting, proclaim the good news, give generously without expecting anything in return.
This fall, as you consider making an annual financial commitment to the Monroe Congregational Church for the upcoming year, let the generosity with which God has bestowed blessings on you inspire you to be generous in return. Indeed, the "Journey to Generosity" is the way of Jesus.
We hope that these personal testimonies inspire you to join us on the journey, and that you will complete the enclosed 2018 pledge card and place it in the offering plate or drop it off at the church office by Commitment Sunday on November 19th.
Please let us know if you have any questions and thank you for walking alongside us at the Monroe Congregational Church.
Your Stewardship Committee,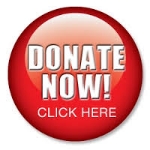 Scott Young (Chair), Roy Nealon, John O'Rourke (Receiver)
For more information:

Pastor Jenns Stewardship Message.pdf

Week One Insert 2017 Step Chart.pdf

Shari Carrano Stewardship Message.pdf

Week Two Insert MCC By the Numbers.pdf

David Walker Stewardship Message.pdf

Week Three Insert Thinking About Money .pdf

Leanne McEvoy Stewardship Message.pdf

Pledge Card.pdf